HOMEPAGE
The Family - 1998.
A little about us!

---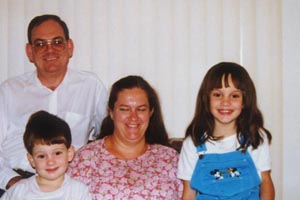 This is the family, Mark at the back, Chhristopher, Yvonne and Christopher in front
We are a family of 4, originally from Zimbabwe and South Africa, we have settled in Winston-Salem, North Carolina for a while.
The main purpose of this website is to provide a source of news for family and friends back in Southern Africa. We will also publish information about the places that we visit, and the things that we see.
---
---
This page created August 5,1998 - last updated April 19, 1999.
---
Website designed, developed and maintained by Mark Godfrey.
Contact us by e-mail